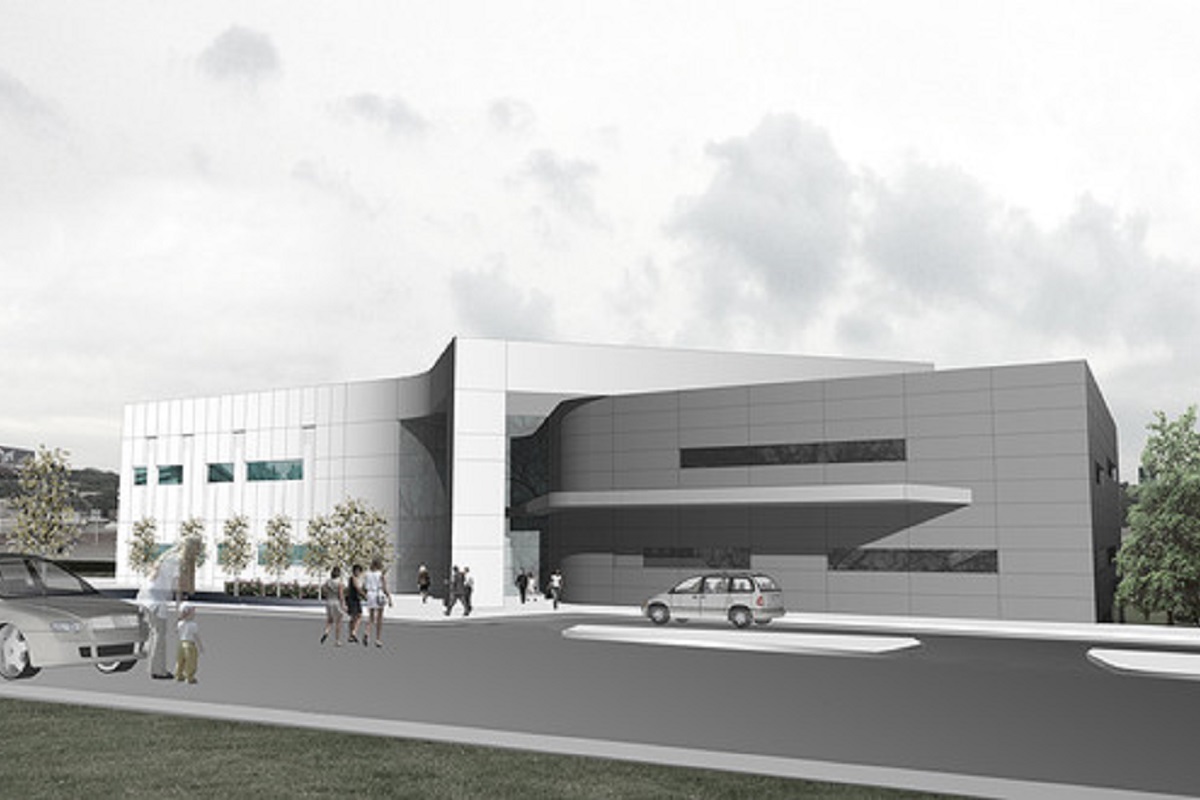 CAMBRIDGE BUSINESS PARK
Located two miles from downtown Kansas City, and highly visible from a major highway, Cambridge Business Park called for a landmark architectural structure which would visually accentuate the gateway to the heart of the city. This site covers approximately 80,000 SF of land straddling the Kansas and Missouri state line.

Mobius was thrilled to be invited to design a Class-A office building on this land, so abundant with characteristics. As soon as we stepped onto the site, we fell in love with the unique features it has to offer; the natural rock bluff, the linearity, the steep contour, and especially the visibility to passerby offered by the adjacency of Highway I-35. We set our minds on creating a piece of architecture that is specifically tailored to this site by preserving and celebrating all of these characteristics.

The overall concept of our proposed design echoes the opposing movement of the traffic on the highway, north and south bound. The two buildings of the design incorporate this flow of movement, as the lines of structures emerge and gracefully pass each other, shifting and naturally forming a grand atrium through which the entry lobby of the building is accessed.

To take advantage of the natural slope present, and to minimize the cost for re-grading the site, we proposed a parking garage that nestles into the slope, allowing for a convenient pedestrian entrance right on the main floor of the office building.

By utilizing the existing rock bluff as the natural storm water catch basin, an organic water feature is naturally formed to accentuate the beauty of the courtyard, creating a pleasant environment and welcoming experience for those entering through to the atrium lobby of the building.