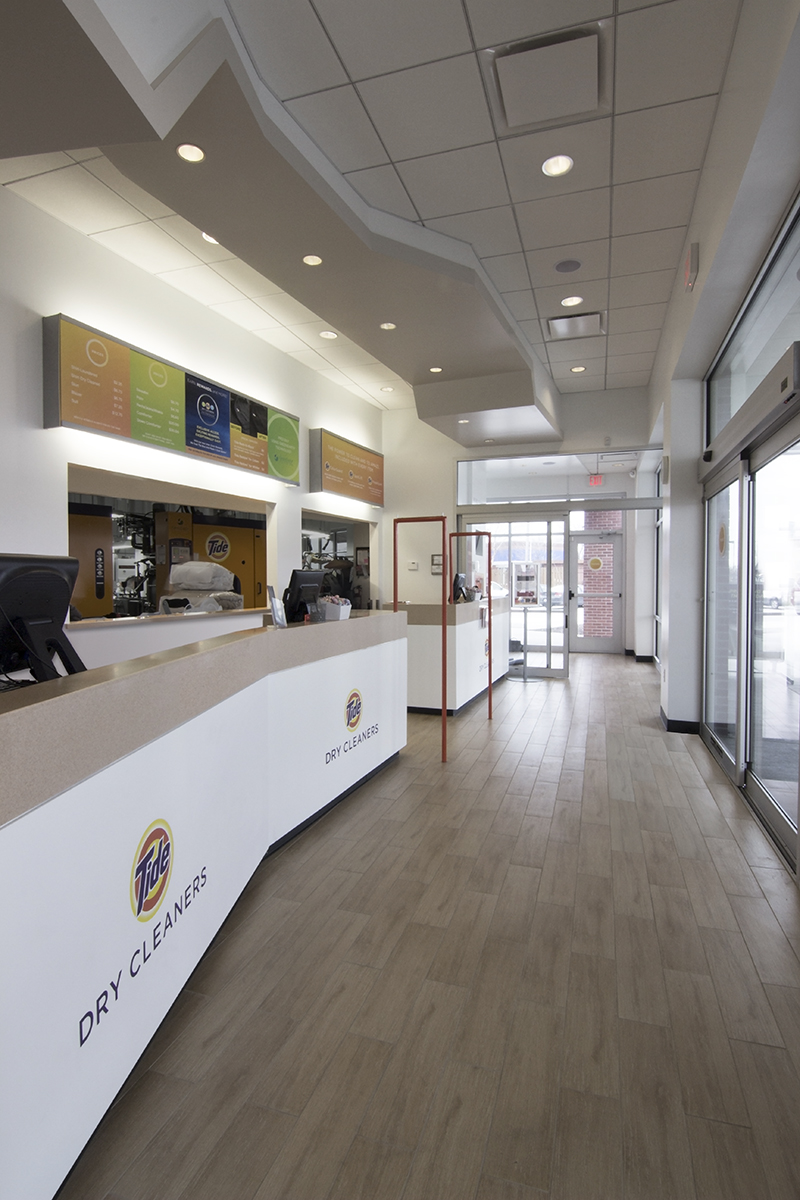 TIDE DRY CLEANERS
As a dry cleaning franchise, Tide has taken "clean" to a whole new level. By using an innovative technology, the refreshing scent of Tide laundered clothing is made even more enticing with the knowledge that the cleaning agents used are biodegradable and environmentally friendly.

One of the most important aspects of Tide's operation is the priority they place on ensuring the convenience of their customers. In order to facilitate this goal, a drive up canopy is provided at each store for Tide's staff to serve customers right from the comfort of their own cars. Another added feature is the vestibule, which provides 24-hour access for customers to pick up their clothes from individual lockers after business hours.

Mobius had the honor of designing two Tide Dry Cleaners locations in the Kansas City area. The design of these two stores reflects the nature of the Tide products and services; clean, efficient, and vibrant. The ceiling soffit element in the lobby not only defines the points of service, but also adds dimension to the space. The dynamic form conjures an energetic and upbeat feel while maintaining a clean and contemporary space. The Prairie Village location is a tenant improvement project. A canopy structure designed to blend in with the existing development was added for Tide's unique drop off and pick up services. The Overland Park location is a ground-up new building. The exterior of the building was designed with a traditional look to meet the guidelines set forth by the development and the franchise, while the architecture is expressed with a contemporary language, giving this store a unique identity.