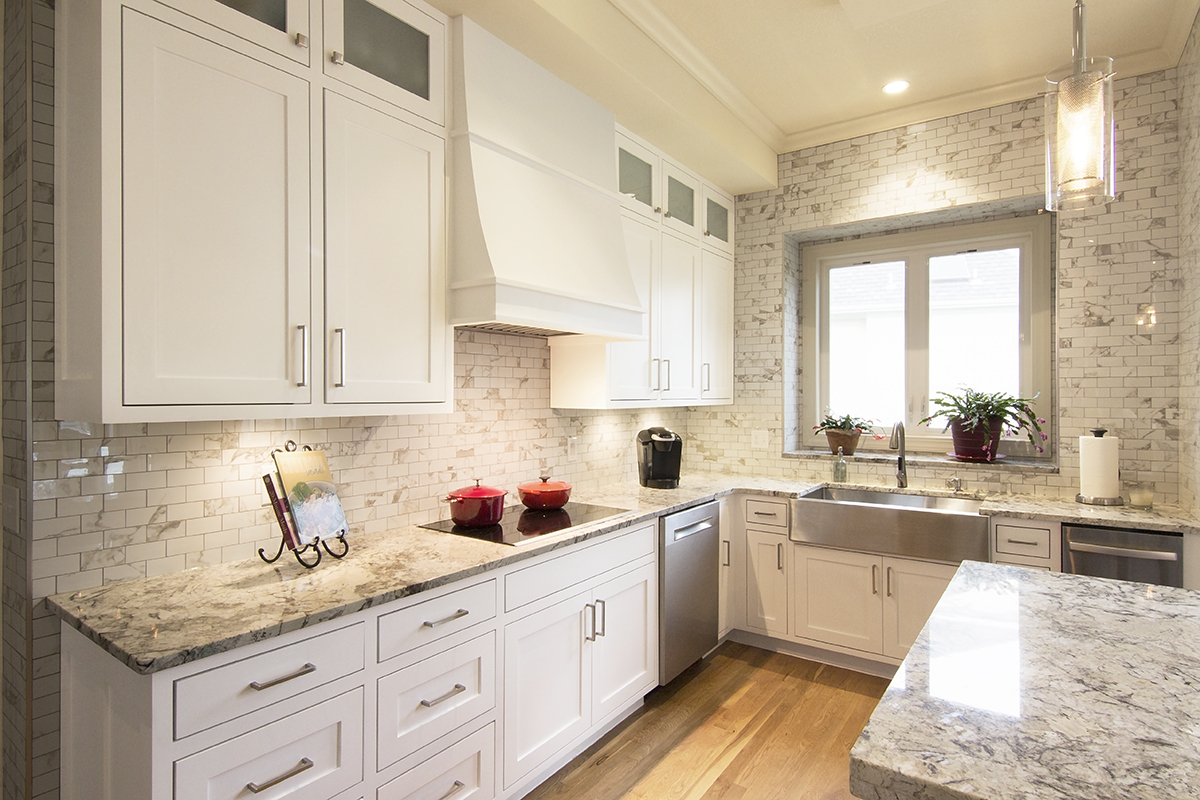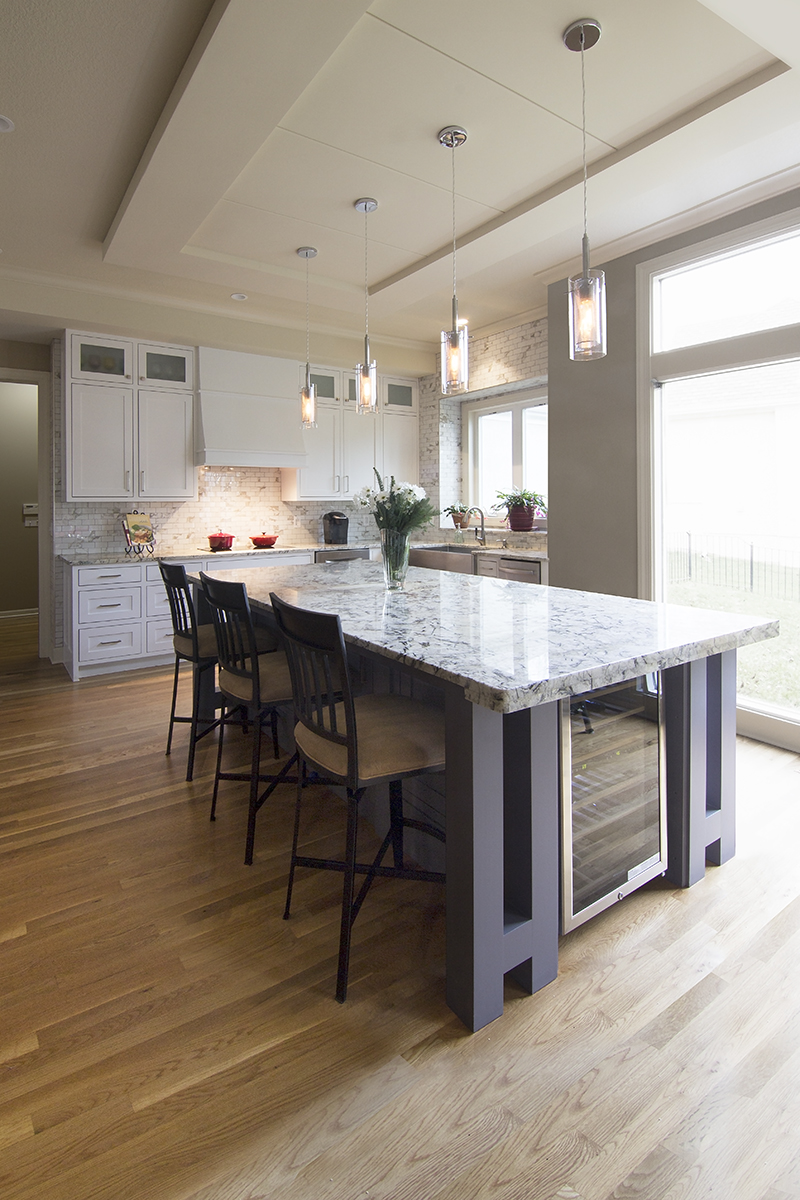 LEAWOOD PAVILIONS KITCHEN
Kitchens serve as not only a place for food preparation, but also a main space to entertain and socialize. The dining layout of this house before renovation was rather typical: a small eating area immediately adjacent to the kitchen for convenience with a well-furnished dining room left underused.

To better utilize the space for a fast paced modern lifestyle, the small eating area was eliminated to create a more spacious kitchen with an eight feet long island also serving as a dining table. This new kitchen provides convenience for cooking and serving, as well as comfort for the whole family to enjoy a nice meal together. While it might be essential to have a formal dining room for special occasions, this dine-in kitchen is the ultimate modern living: efficient and luxurious.